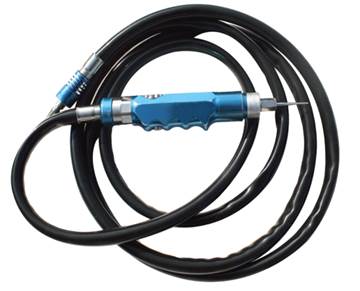 Bramstedt Surgical has the technical expertise and necessary equipment to repair most pneumatic and electric powered hand tools.
Bramstedt Quality Repairs
There are no "Quick Fixes" when it comes to handpiece repairs.
At Bramstedt we take the time to do the job right.
Bramstedt offers free instrument inspection, cost assessment, and quote
Fully disassembled and meticulously inspected
Cleaned and repaired using OEM or better parts
Quality control tested to simulate use in the operating room
Large inventory of the highest quality, often unavailable replacement parts
Wide Range of Repairs
From Hall to 3M, we offer repairs of nearly every manufacturer's pneumatic and electric equipment including:
Reamers
Oscillators
Drivers
Hoses
Batteries
Quality Assurance
With every handpiece repair, we go the extra mile to ensure the quality of our work and our customer's satisfaction.
Free 90-day limited warranty on each repair
All broken and replaced parts are returned with the handpiece as well as a written report of the repairs performed